Regular price
Sale price
€8,26 EUR
Unit price
per
Sale
Sold out
Share
When looking for stitch markers to stock I wanted something hand-made, unique and of course colourful! These markers are perfect for needles up to and including 6.5mm, they are also super lightweight and lovely to work with.
I met the wonderful Annemarije from Manic Manicures, who also hand makes the most fabulous hand-poured resin earrings and it was the perfect fit. Now you can have stitch markers with as much care and attention towards colour and fun as your Wee Yarn Company Yarn. 
These sets are hand-poured, so they are all unique and made here in Nijmegen. 
You can check out more of Annemarije's work on instagram @manicmanicures or @manicmade or on her website manicmanicures.nl
View full details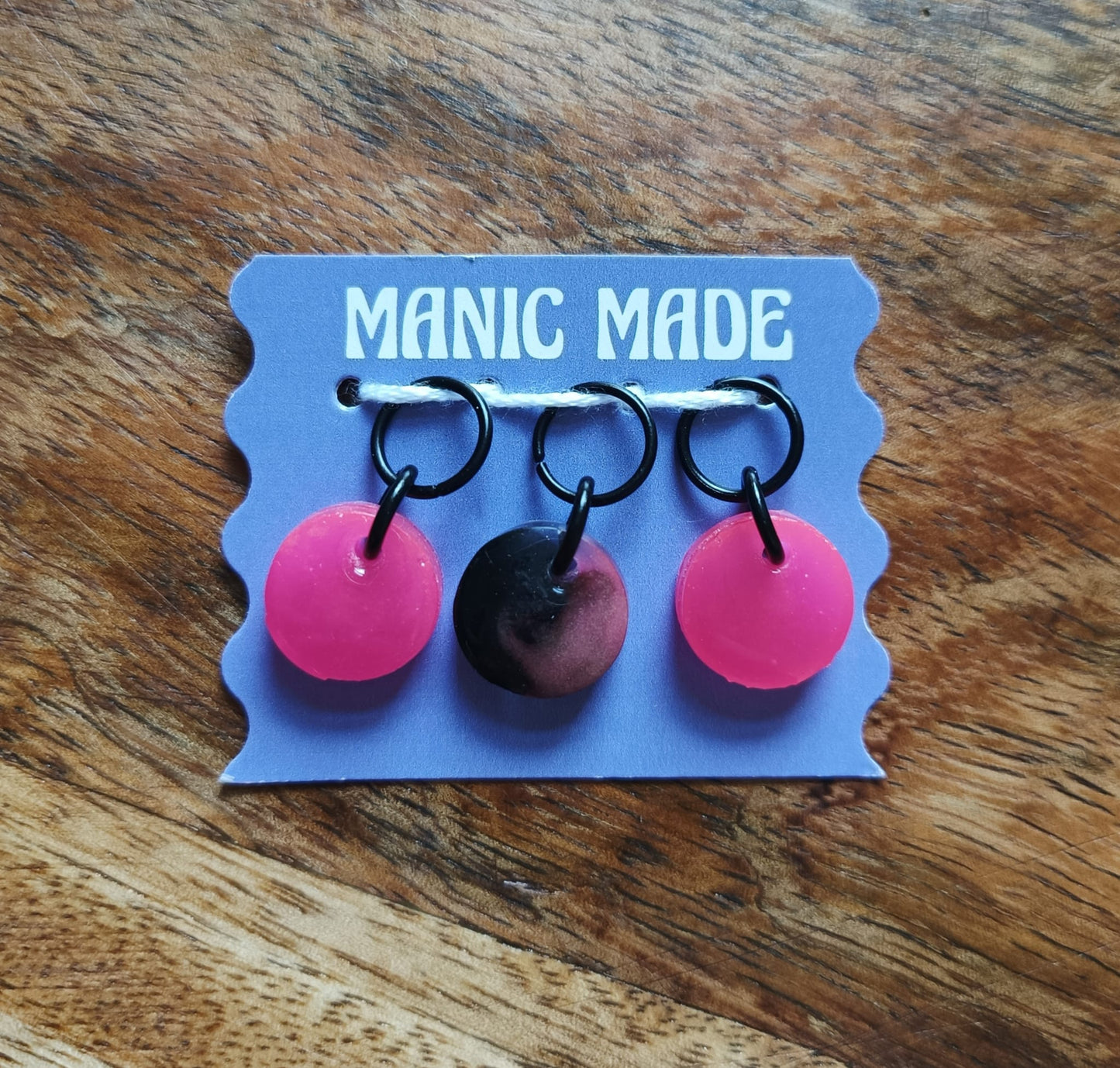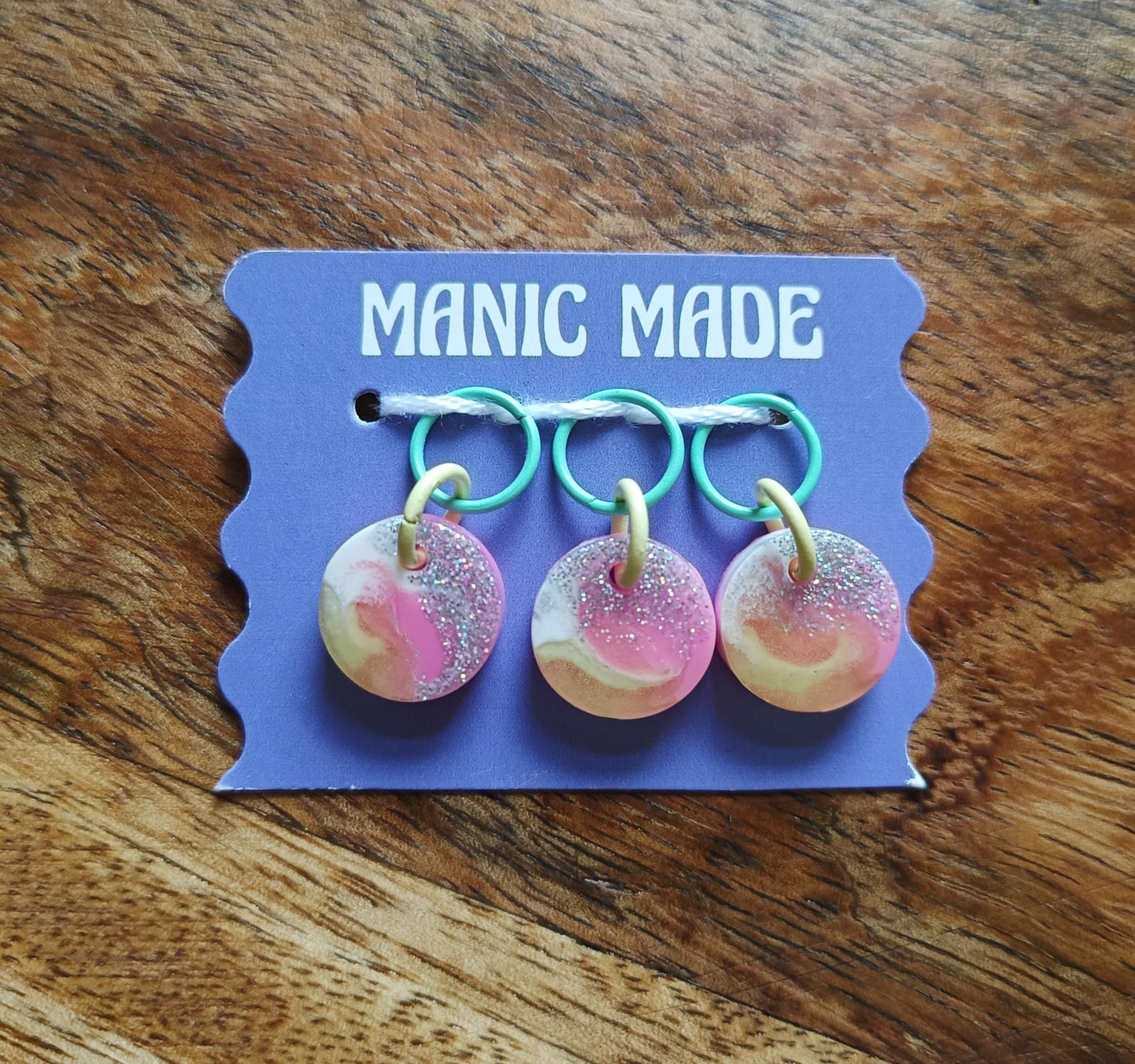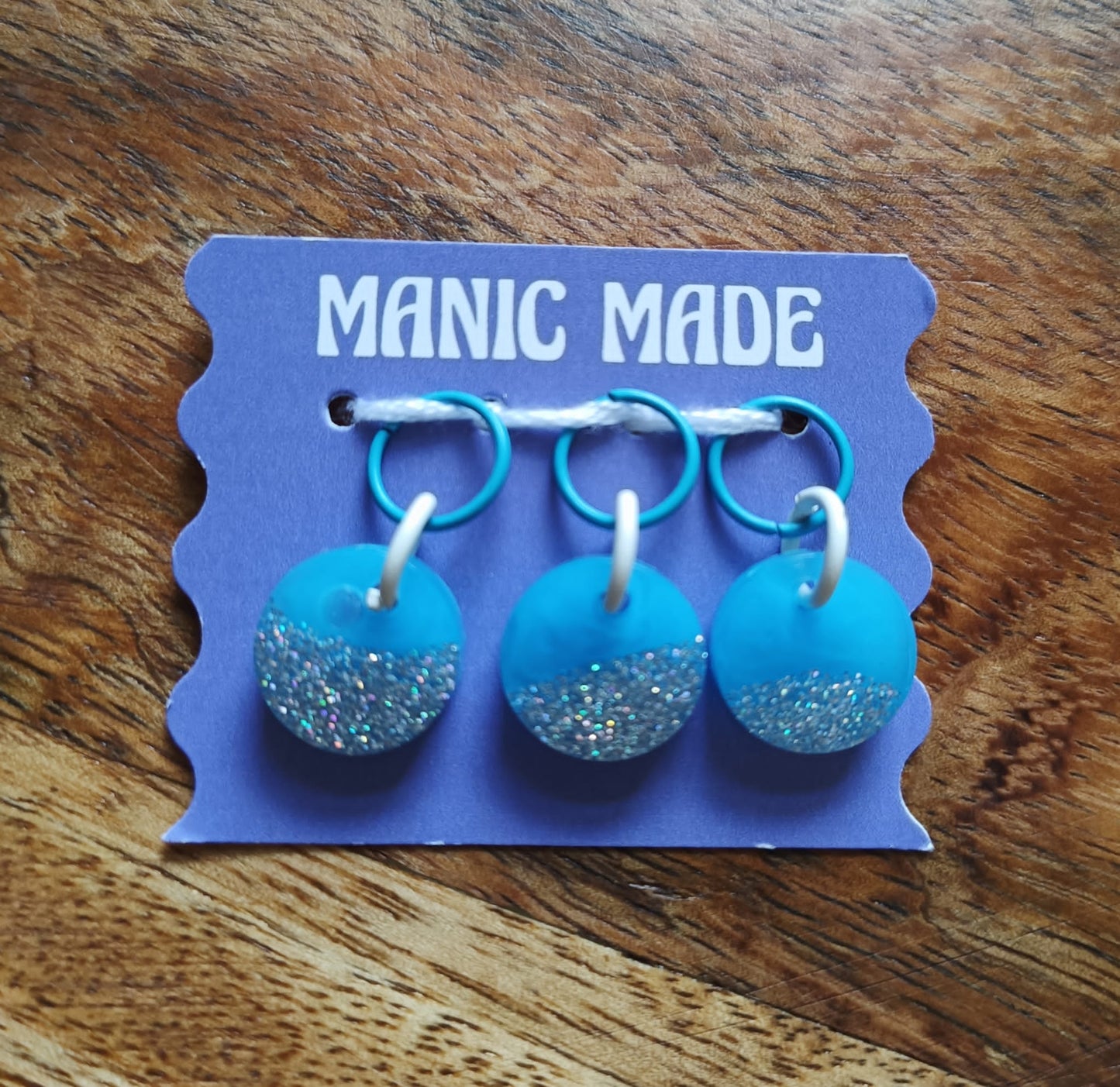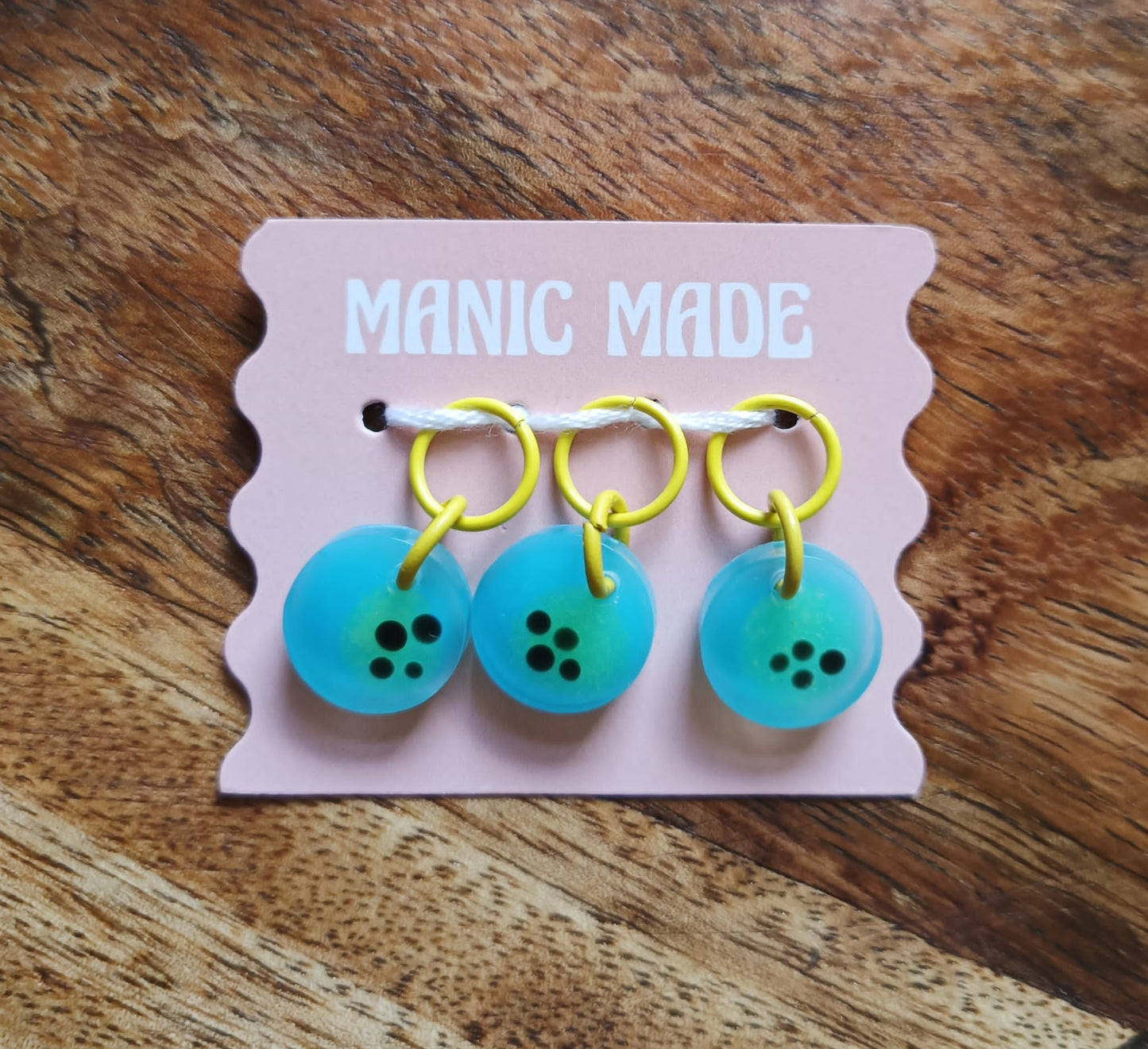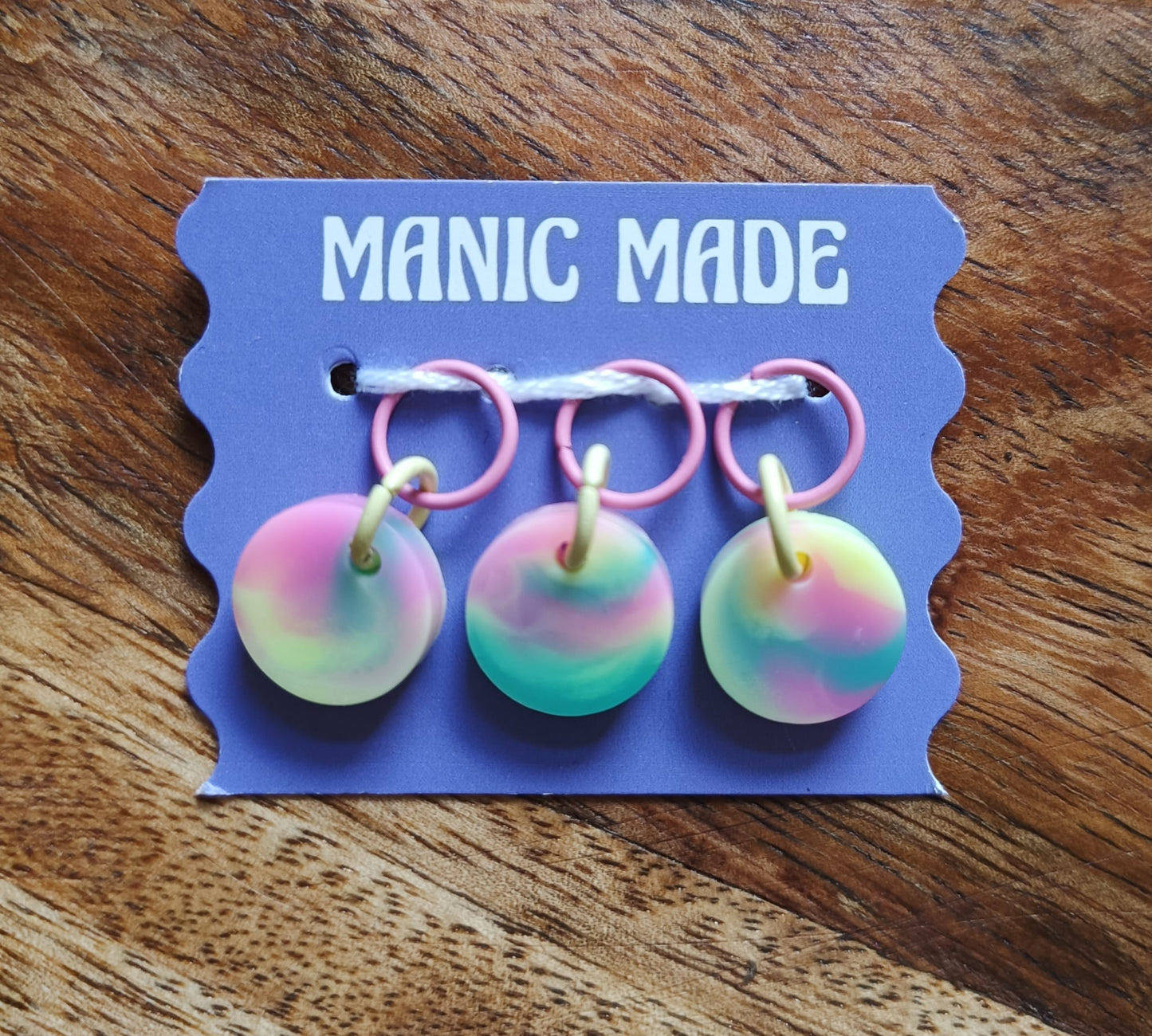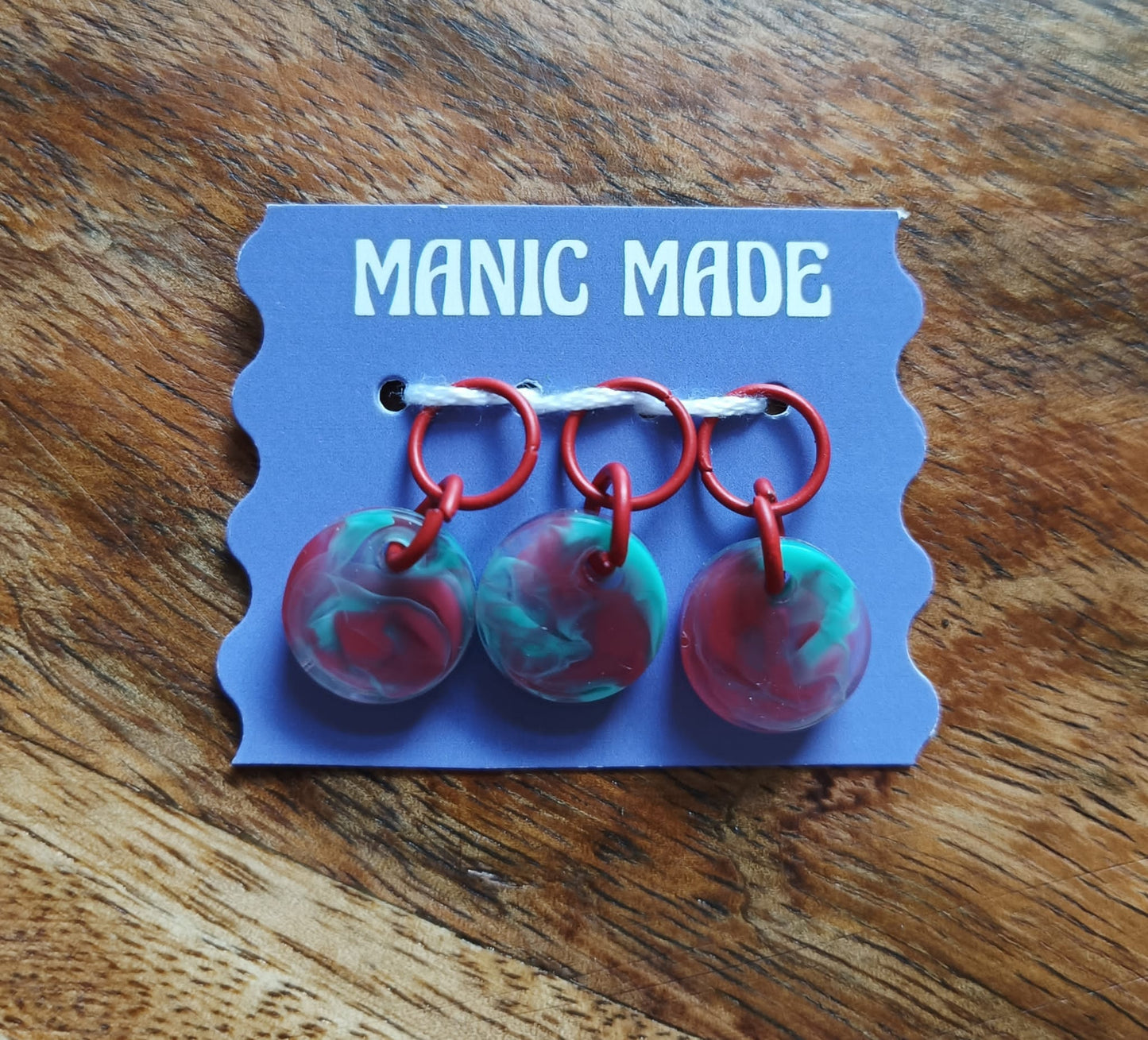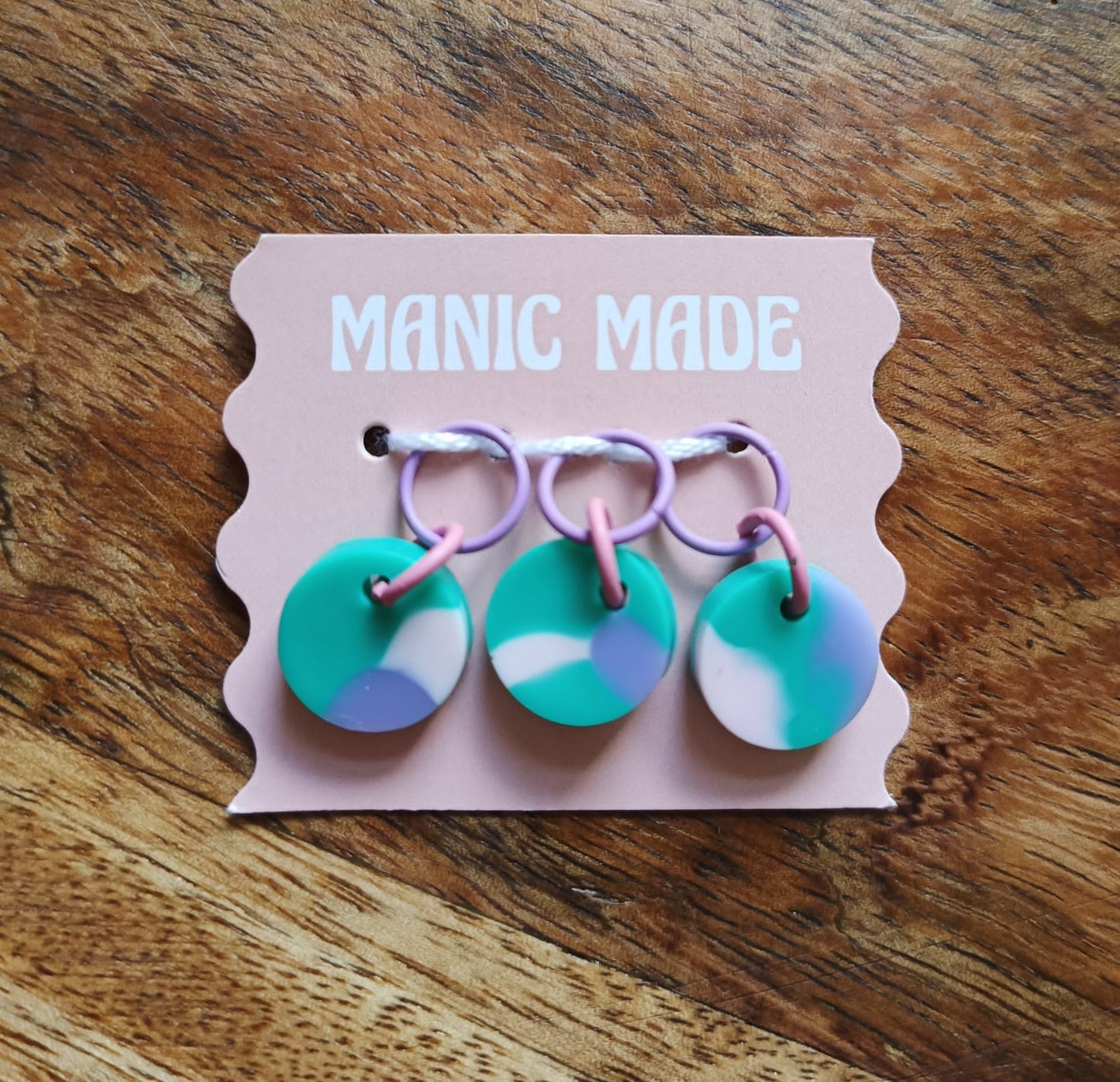 Shipping
Costs for shipping are calculated at checkout. Standard shipping prices are as follows:
NL: €7,95 - free shipping from €85,00
EU: €9,30/€12,00 - free shipping from €130,00/€150,00 (depending on country)
UK: £8,75 - free shipping from £125,00
Rest: €19,95
For more information on EU regions please click the button below.