Scottish yarn dyer based in Nijmegen. Have a look through our products!
Our Yarns
Our hand-dyed yarns are available in a wide range of colourways on a variety of bases.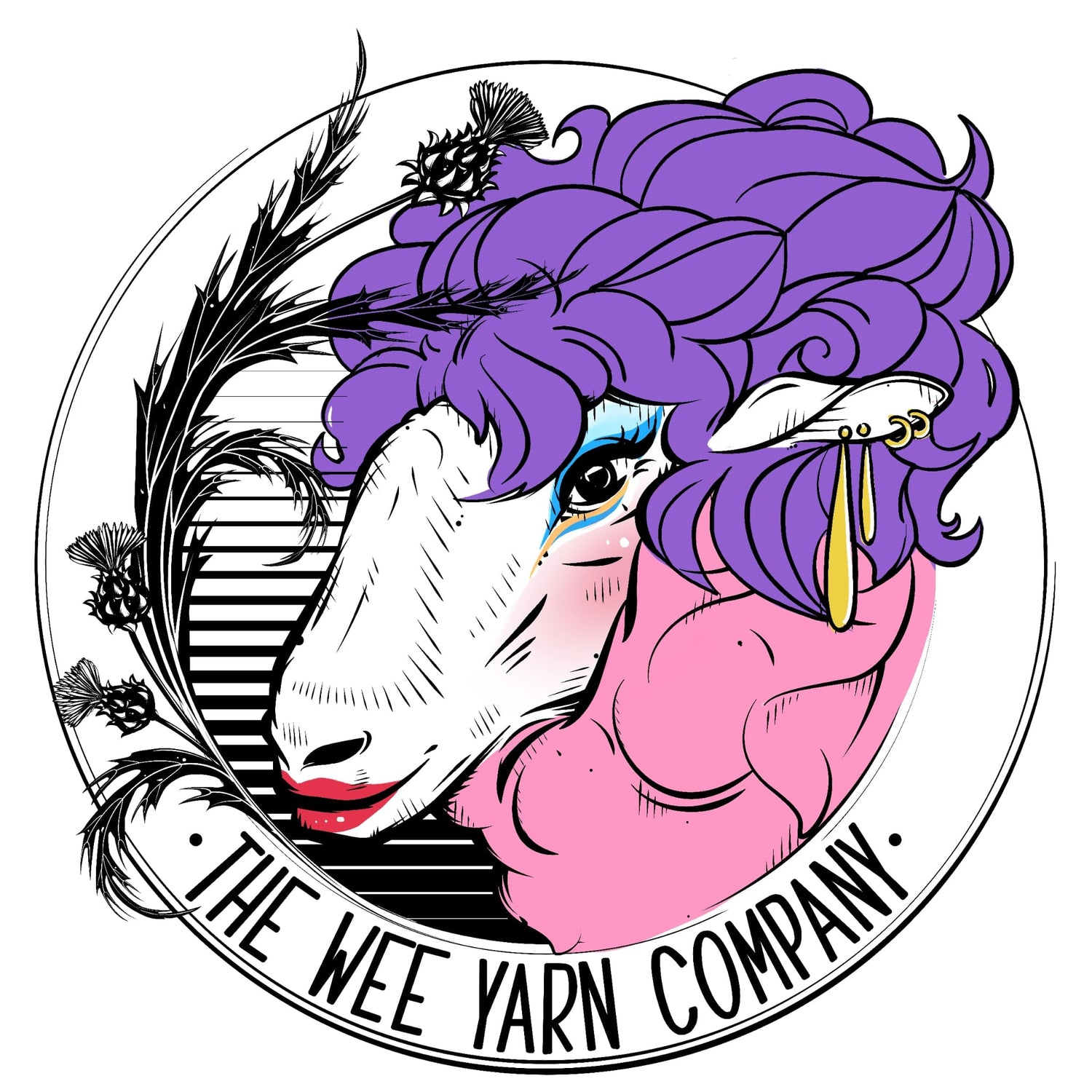 Drag Collection
Drag is all about colourful expression and breaking norms. That's what inspired me in this collection, to bring vibrant colourways and a bit of cheer and happiness to our sometimes very gloomy world. 
I hope you'll be just as enthusiastic about these colourways as I am. And may they inspire you to start projects that bring colour and queer joy to the world, just like drag does.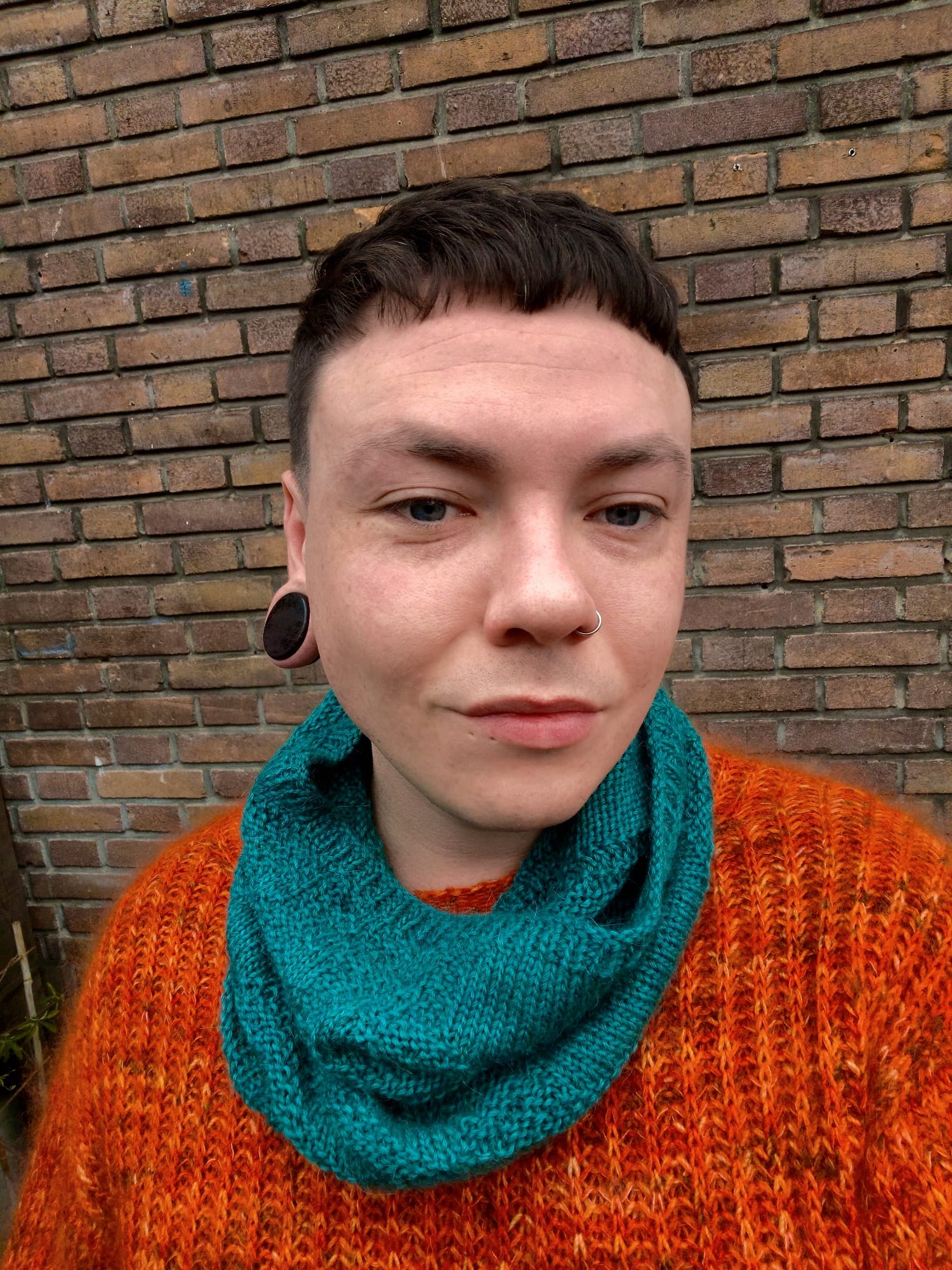 Turing Cowl Kits
When Stephanie from Algorithmic
Knitting Design asked me if i wanted to do a collaboration I jumped at the chance.
The Turing Cowl is the gorgeous result!
To the Turing Cowl Kits
The Coven Collection
I have been obsessed with witches and witchcraft since I was old enough to pretend to fly a broom around the living room as a child. So with an eye to Halloween and autumn, this collection was a no-brainer for me.

I have been busy making pacts with the devil, cooking up cursed colourways and other devilish deeds! Here you'll find spellbinding and mysterious colourways, of course with a healthy dose of camp thrown in for good measure.
Project Bags and Notions
We're so happy to show you our beautiful collection of notions and project bags. All handmade in either Nijmegen or Edinburgh.
Our Bases
Have a look at the bases we currently dye. Whether you're looking for yarn for socks, organic wool, or fluffy mohair we have you covered! All of our yarns are mulesing free!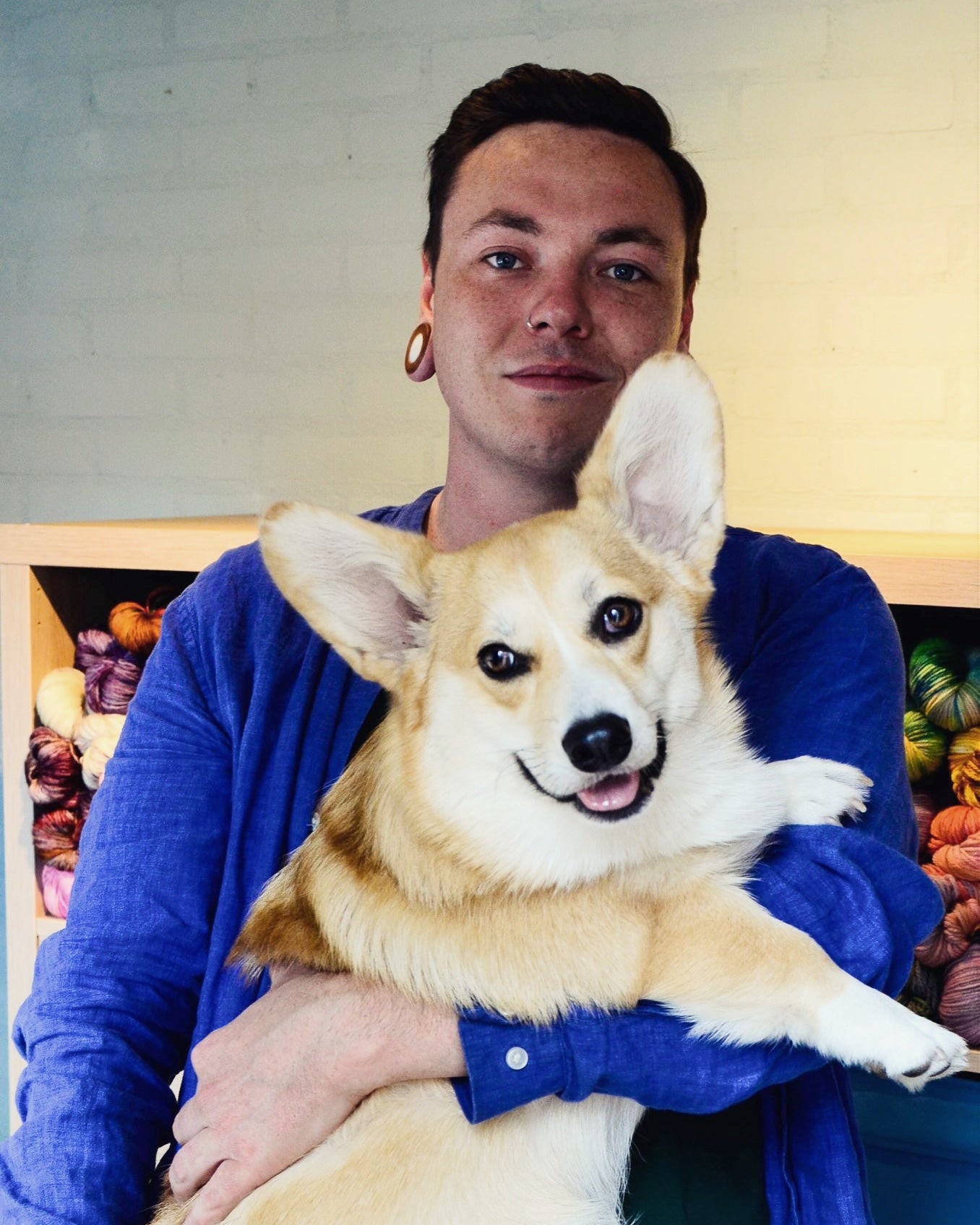 About us
Originally from Scotland, where the sheep outnumber the people, yarn must be in my DNA. I currently live in Nijmegen, the Netherlands, with my partner and our dog Winifred.
I've been knitting ever since my Gran taught me when I was a kid. I really got inspired by beautiful hand-dyed yarns and after dyeing a lot of yarns for myself, I'm now very happy to be dyeing for others.
I hope you will enjoy our yarns,
Ross (&Winnie)