About The Wee Yarn Company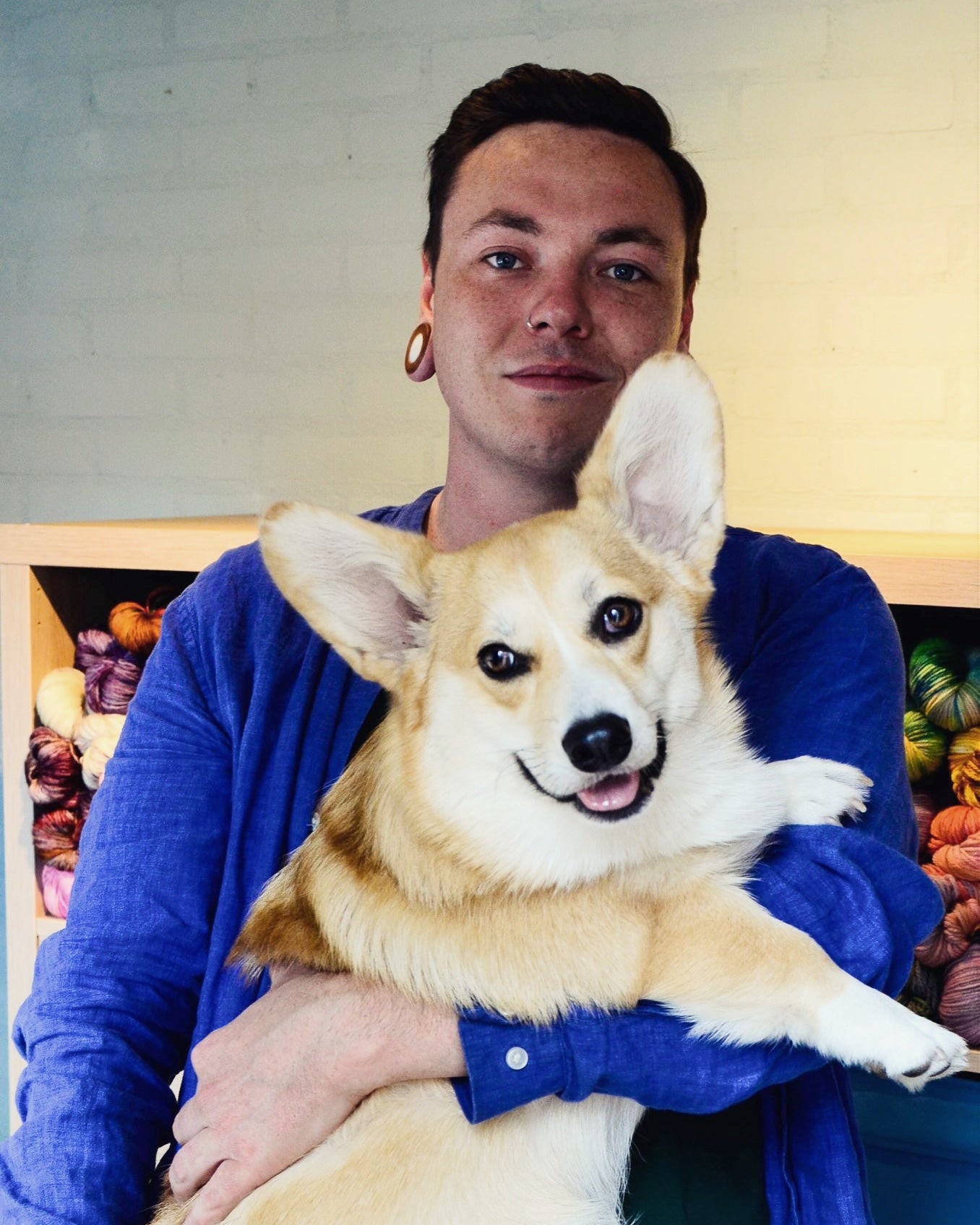 The Dyer and the Dog
Originally from Scotland, where the sheep outnumber the people, yarn must be in my DNA. I currently live in Nijmegen, the Netherlands, with my partner and our dog Winifred.
I've been knitting ever since my Gran taught me when I was a kid. I really got inspired by beautiful hand-dyed yarns and after dyeing a lot of yarns for myself, I'm now very happy to be dyeing for others.
I hope you will enjoy our yarns!
Ross (& Winnie)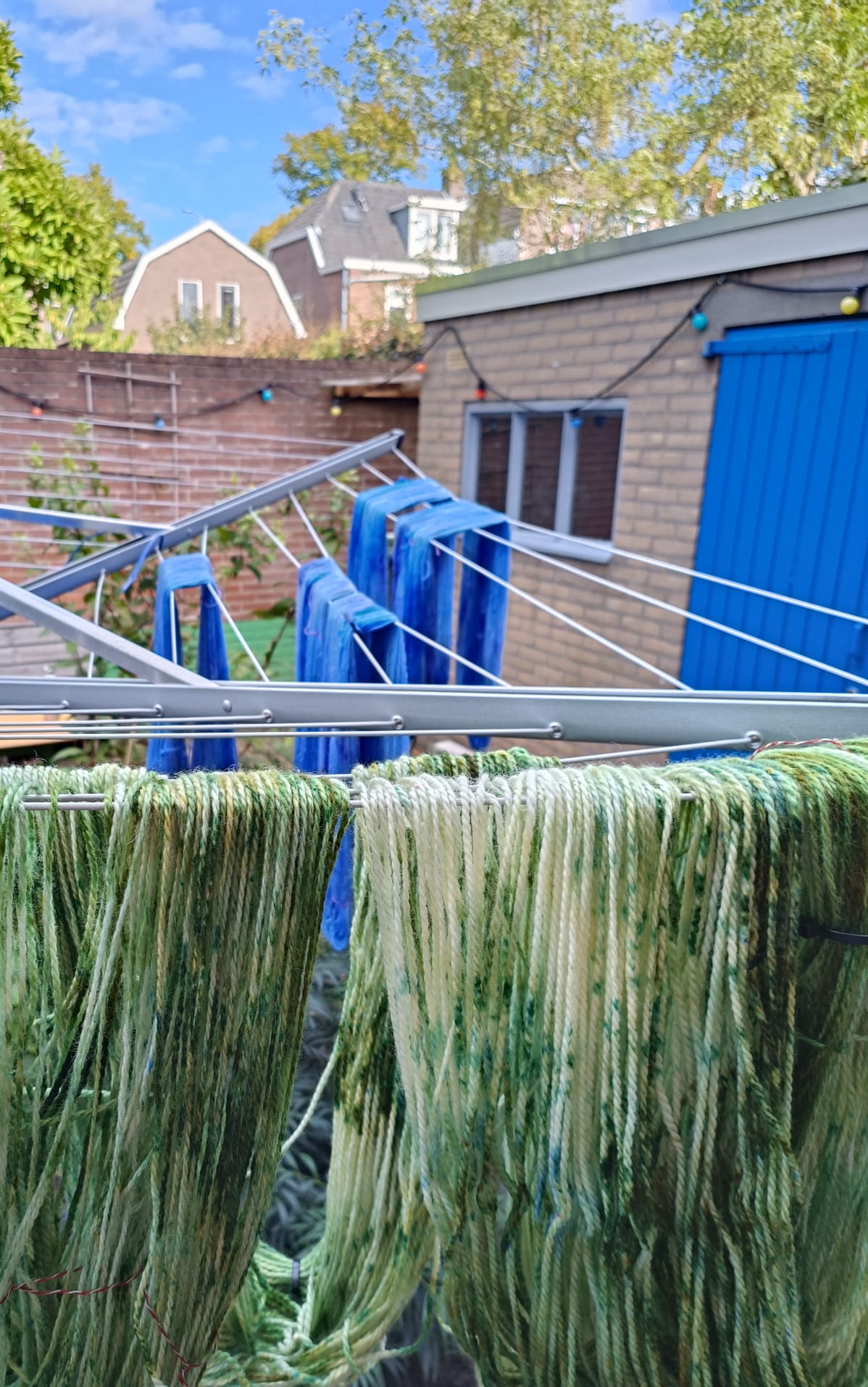 The Wee Yarn Company is a small independent yarn dyer in Nijmegen, The Netherlands.
As most independent dyers I started out in our kitchen. After starting The Wee Yarn Company and dyeing on a larger scale I soon outgrew this small space. After some hard work we have now transformed the little shed in our backyard to my own cosy little dye studio.
Markets

We don't have a brick and mortar shop, but we love going to markets.

We can't wait to meet you and show our yarns in person!

Our Yarn sources

All our yarns are sourced with attention to animal welfare. The British Bluefaced Lester is from the UK, the Merino is sourced from all over the world (excluding Australia). Our yarns are guaranteed mulesing free.

Yarn-care

We strongly advise to wash the products you make with our yarns by hand. And dry them on a flat surface after washing. This goes for both our superwash and non-superwash
yarns. Sometimes during the first wash colours can run, especially the darker colours.

Handmade

Because our yarn is hand-dyed, every skein is unique. Of course, I try to be as consistent as possible, but it's possible that skeins differ somewhat. Especially when knitting
or crocheting bigger products, for which you need several skeins of yarn of the same colour, we recommend buying them at the same time and alternating skeins.
Slow Fashion and Sustainability
The production of fast fashion has an enormous negative impact on local communities, workers rights, and climate change.
For me, knitting and hand-dyeing yarn is a way of countering these effects and making fashion slow and sustainable. It doesn't get much slower then knitting or crocheting your own clothes and accessories. Your own handcrafted wardrobe items can easily last you a lifetime.
Our contribution
Being as sustainable as possible is very important for me.
- The equipment we use for dyeing is re-used and thrifted.
- Water is essential in dyeing, but we use as little as possible. Residual water is used in our garden.
- Our dyes are non-toxic and are absorbed completely in our yarn.
- We don't use plastics in the wrapping or shipping of our products.
- The freshly dyed skeins are airdried, either outside or in every room of our house.